Mar 9, 2021 02:57 PM Central
Katrina Kunstleben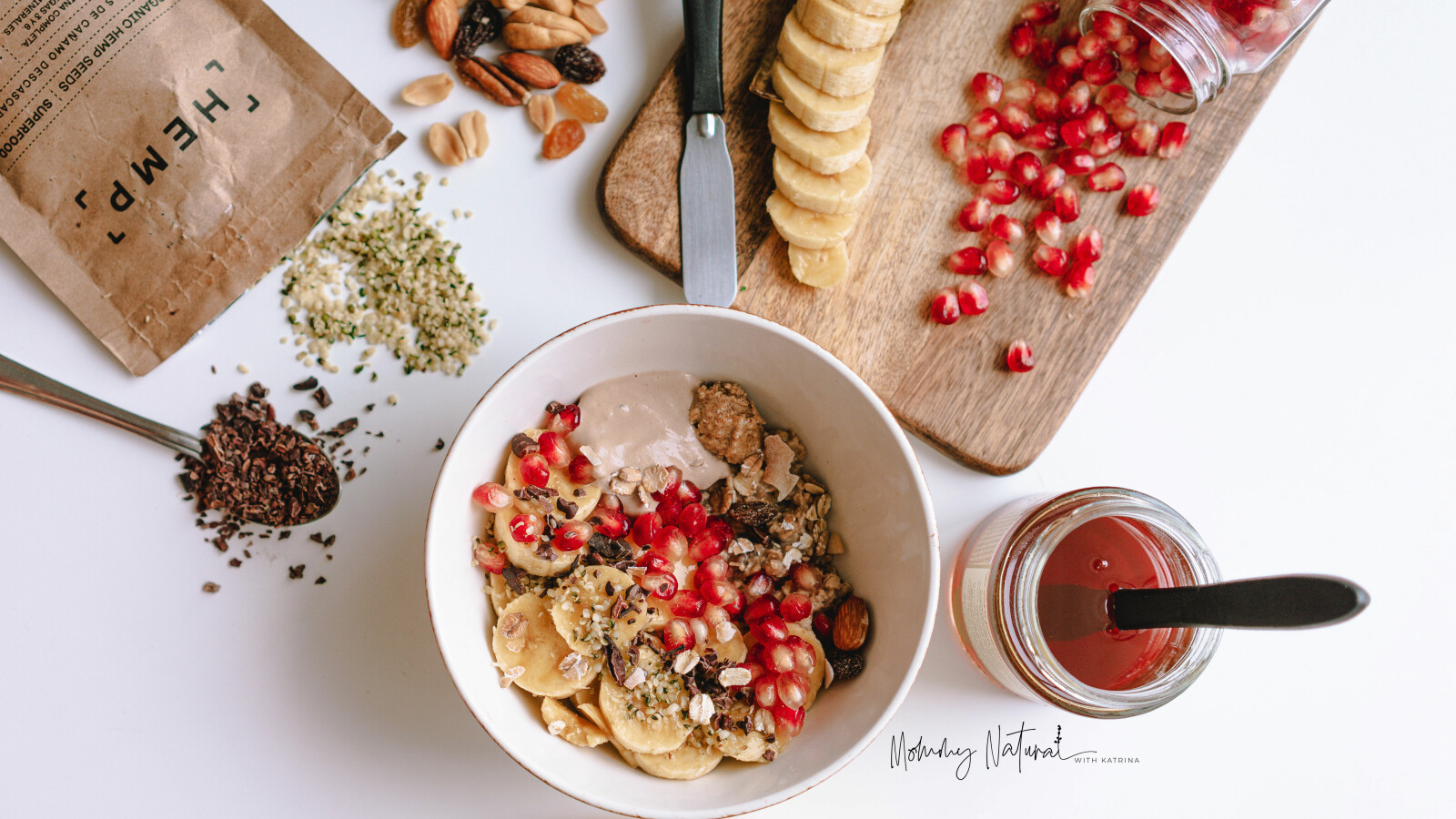 We have all heard time and time again, that breakfast is the most important meal of the day. Without the hustle and bustle of getting everyone out the door for daycare and work, Saturday and Sunday allow me to finally get back in the kitchen and have some fun making breakfast for my family. I get up, get the coffee brewing, and bust out the whisk and fry pans.
In the past few years, I have definitely had to work to change my old eating habits. I grew up on convenient sugary cereals. I didn't know the first thing about nutrition or what a healthy, balanced meal should look like. Now we make the effort to not only cook at home the majority of the time, but to choose healthier foods.
Along the way, I have found some yummy recipes that are not only easy, are tasty too. Here are a few of our family's favorite breakfast recipes:
Avocado and Eggs on sourdough Toast
So simple but so good! Anytime we can incorporate an avocado is a good day for us!
Oatmeal Pancakes
Egg Bake
This one is great because you can make it the night before and just pop it in the oven. Also you can add any and pretty much as much veggies as you would like. Here is starter recipe provided by theseasonedmom.com:
Farm Fresh Egg Bake Recipe
Sweet Potato and Egg Scramble
We substitute sweet potatoes for traditional fried russet/red potatoes and will add eggs, spinach or kale for some extra nutrients, red peppers, onions, mushrooms, and tomatoes. Adding turkey sausage adds extra protein and flavor.
Breakfast Pizza
We start with a gluten-free pizza crust and
Kite Hill Cream Cheese Spread
(made from almonds and dairy free). Then we add pre-cooked chicken sausage (use whatever kind you like), peppers, onions, spinach, avocado, and scrambled eggs. If your family consumes dairy, sprinkle with an organic mozzarella cheese and bake until crust is crispy.
Overnight chia breakfast bowls
Breakfast Burritos/Quesadillas
Breakfast burritos and quesadillas are a great way to incorporate a variety of veggies! After our trip to Miami, we are into serving breakfast with rice and beans, which pairs perfectly. Substitute egg whites,
grain-free tortillas
, and a splash of hot sauce (for mom and dad), and there is not much to complain about. Here is a link to some great breakfast burrito recipes:
Breakfast Burrito Recipes
Cottage Cheese with Peaches and sourdough Toast
Fresh Fruit and Yogurt
Eggs Benedict over savory waffles
Oh my goodness check out this
recipe
on againstallgrain.com! We still like the traditional english muffins, but will use a homemade option.